One way you can tell AFT Utah is a notable force in Utah education is that political candidates have sought our endorsement in this year's election cycle.  It gives them more credibility and it gives AFT Utah more opportunity to inform community leaders about education realities.  From the endorsement process, AFT Utah has a relationship with 28 candidates who look to us for perspective and direction on issues that affect our work, our schools, and Utah public education. 
The Endorsement Process:  AFT Utah sent a questionnaire to every candidate who inquired about endorsement and a few others whose feedback we were interested in.  The Executive Council developed the questionnaire primarily from the topics and format used by the national AFT for congressional candidates.  Several candidates completed the questions in interviews which allowed even more in-depth discussions about issues and AFT Utah.  As completed questionnaires came in, they were submitted to the officers for review and voting process.  Most candidates who submitted were endorsed; however, officers did no dual endorsements (endorsements for more than one candidate in each race).  Officers also did no "automatic" endorsements based on our affiliation with the Utah AFLCIO.  Candidates running for Congressional offices submit a more extensive questionnaire to AFT in Washington D.C. for consideration by our national affiliate.  AFT Utah advises in that process. 
Endorsement Summary:  Following is a list of the candidates who have received AFT Utah endorsement, the offices for which each is running, and some brief information.  It's a summary but not a short list.  We organized the information by the title of the office so you can note which candidates will be on your ballot. 
U.S. Congress, District­ 1 (seat currently held by Rob Bishop):  Donna McAleer received the AFT (national) endorsement and is actively involved with AFT Utah to share views and information.  She is a strong voice for public education, the communities served by our neighborhood schools, and the benefits to our citizens and country with a well-educated populace. 

U.S. Congress, District 4 (seat currently held by Jim Matheson, who is not running again):  Doug Owens has received the AFT (national) endorsement and is in regular discussions with AFT Utah about ideas and policies that best represent Utahns' interests for quality education.  Because of his leadership skills and genuine regard for the complex needs and concerns in our state, he is the obvious candidate to truly represent the citizens of Utah. 

U.S. Congress, District 2 (seat currently held by Chris Stewart):  Luz Robles received the AFT (national) endorsement and is well-known for her interest in the issues that affect Utahns' health and family lives.  Currently a state senator, she values opportunities to meet with students and teachers as well as other community members to discuss all students' access to quality education.

Utah Attorney General:  Charles Stormont is noted for his integrity and qualifications to advise state lawmakers and executives on constitutional issues and legal processes.  Mr. Stormont understands that "teachers have real-world, on-the-ground knowledge of what classroom conditions are like and what metrics matter."   As Utah's Attorney General, he will uphold and advise on government policies that help all Utah children succeed.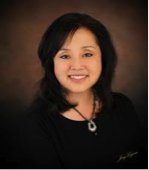 Utah State Senate, District 4:  Jani Iwamoto is known for her involvement in school programs and other community organizations that serve kids.  Basically, when she sees a safety issue or observes a need, she takes action to improve the situation.  Among other positions, she serves on the Board of the Voices for Utah Children Advisory Board, an organization whose mission topics include health, school readiness, safety, economic stability, diversity, etc. – all which align with AFT's Reclaiming the Promise points. 
Utah State Senate, District 5:  As an AFT Utah para-professional, Karen Mayne was working for working families long before she was a state senator.  As a state senator, she now serves in a number of key committees and positions where she continues to speak for quality public education, K through higher education, as well as the realm of safety and fair employment issues faced by Utah workers.  Do you know a school nurse?  Re-electing Karen is a significant step to support our dedicated nurses and the instructors who get them started.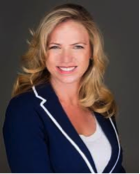 Utah State Senate, District 11:  Michele Weeks will be a fresh voice speaking strongly and intelligently for quality public education for all Utah children.  She understands that education issues are complex and that the best solutions include community dialogue and ideas from classroom teachers.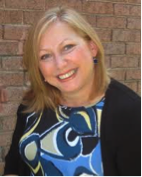 Utah State Senate, District 12:  Clare Collard is a 22-year resident of Magna, a wife, mother, and an active community leader.  She consistently demonstrates strong professional skills, a genuine interest in people's views, and a high regard for legislative process.  These are all qualities which serve education, community residents, and the variety of community roles.  Clare will definitely bring more capable and complete representation to District 12.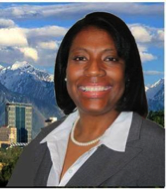 Utah House of Representatives, District 23:  Sandra Hollins has extensive experience with the value of wraparound services and agrees with AFT Utah about the effect on successful learning.  As a social worker, she knows the broad picture of our students and how general health supports the ability to perform in school each day and through their years of their education.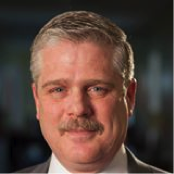 Utah House of Representatives, District 10:  Eric Irvine understands, first hand, what teachers and their families' lives are like.  He knows how their dedication is key to the success of Utah students and that supporting teachers is the best support for kids and quality learning opportunities.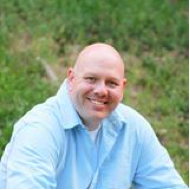 Utah House of Representatives, District 30:  As a union leader, husband, father, and police officer,  Michael Lee is thoroughly aware of the quality effect of a healthy balance among the various dimensions in education.  He also knows that unity among front-line educators is key to our voice for students.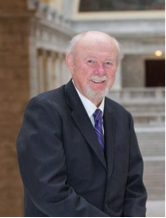 Utah House of Representatives, District 31:  Larry Wiley has lived in the district he represents all his life.  His bills (now laws) for proper carbon monoxide monitoring and earthquake-safe schools illustrate his focus on safe learning environments.  He is notable for making government more accessible to constituents and values input from teachers about how to best support quality education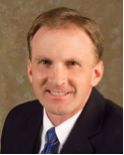 Utah House of Representatives, District 33:  Craig Hall not only supports educators, he takes initiative to reach out to teachers and others in the front lines for their views and ideas on working family issues.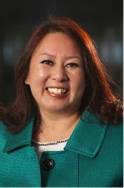 Utah House of Representatives, District 34:  Karen Kwan is an AFT Utah member!   She holds an Ed.D. in education and Is an instructor-coordinator for teachers in concurrent enrollment courses.  Karen is obviously a qualified representative of teachers and the families they serve, and she passionate about and dedicated to quality education processes that work! 

Utah House of Representatives, District 38:  Chrystal Butterfield knows the education issues that face families in the Kearns community.  She is an activist who understands that early-childhood programs, engaging curriculum, and funding to support public education make a difference in learning outcomes.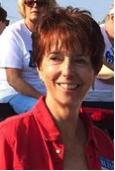 Utah House of Representatives, District 41:  For years, Colleen Bliss has worked on local projects in the Bluffdale-Riverton district to support public education and the kids who learn at their neighborhood schools. 
Utah House of Representatives, District 43:  Diane Lewis is truly passionate about education and working families.  Her experience has shown her the value of collaboration, and she knows that teachers' professional background as well as our genuine interest in student success makes educators the best resources for advising on public education issues.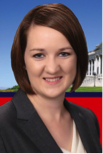 Utah House of Representatives, District 44:  Christine Passey realizes the importance of closing the achievement gap and that, to do that, "the legislature needs to listen to its own ideals of small government and put educating back into the hands of educators."  She is ready to take on "battles" such as funding, drop-out rates, and class sizes to support better quality public education for all Utah kids.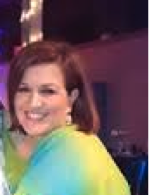 Utah House of Representatives, District 45:  Susan Marques Booth listens to and appreciates the views and input of teachers about our classrooms, our students, and our jobs.  She supports needed wraparound services and the other Reclaiming the Promise elements that assure student and public school success. 

Utah House of Representatives, District 46:  Marie Poulson has served Utah families' public education and educators for years in the House.   Through the AFT Utah endorsement process, she is even more aware of the current, front-line issues and supports the views and policies outlined in AFT's Reclaiming the Promise .

Utah House of Representatives, District 49:  Zach Robinson enthusiastic ally supports teachers and our point of view on education issues.  As an emergency responder, he understands the complexities of his job and life as only front-line workers can.  As a dad, he is glad to know educators and their expertise in public school classrooms.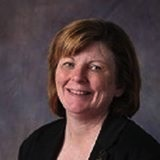 Utah State Board of Education, District 3:  Linda Hansen has long been an activist for kids and public schools.  As a PTA leader, she has testified about safe-school matters and other issues that parents learn first-hand in their kids' schools.  She is an activist like we need in the state school board and will balance the discussion from a number of less informed board members.
Utah State Board of Education, District 6:  Since early in her teaching career, Pat Rusk has taken activist and leadership roles for teachers and public schools.  The state school board needs her input to inform the conversations with a knowledgeable teacher's view.  She will provide some badly needed balance as well as a strong voice.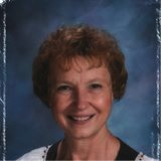 Canyons School District Board of Education, District 4:  Clareen Arnold is interested in better representation and process in Canyons School District.  From the AFT Utah endorsement process, she more clearly understands and appreciates the role of organized teacher and support staff input in education discussions.  The AFT Reclaim the Promise elements provide her with points that support quality in the Canyons programs.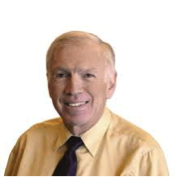 Salt Lake County Auditor:  As a former county auditor, Jeff Hatch brought innovative and collaborative processes to the important job of monitoring Salt Lake County funds.  He has a creative view of steps to take for ongoing improvements to assure taxpayers' money is spent appropriately and with transparency.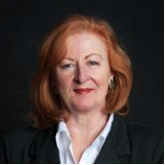 Salt Lake County  Recorder:  Mary Bishop knows first-hand how accessible and responsive the county recorder's office is and is not.  From her background as a businesswoman, she knew a number of ways to improve the office's service and accountability to property owners and taxpayers.  She's ready to work!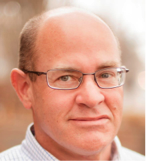 Salt Lake County Treasurer:  Although Mike Fife is focused on the accountability elements in the treasurer's job, he is glad to learn more about education issues.  Particularly with community services in place and education partnerships that Salt Lake County is developing, Mike is interested in AFT Utah's awareness and views on what best supports quality education for all kids.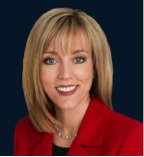 Salt Lake County Council, District 3: Amy Winder Newton is working actively with the county mayor to develop education partnerships.  As a mom, she is active in her children's schools and, through the AFT Utah endorsement process, has become even more aware of education and educator issues.  As a county council representative, she asks smart questions with community interests at heart.  
Salt Lake County Council, District 6: Charlie Luke reached out to AFT Utah to gain a stronger understanding of education issues and the union perspective.  He is an observer and problem solver who values what teachers know about classrooms, kids, learning, and what supports them.